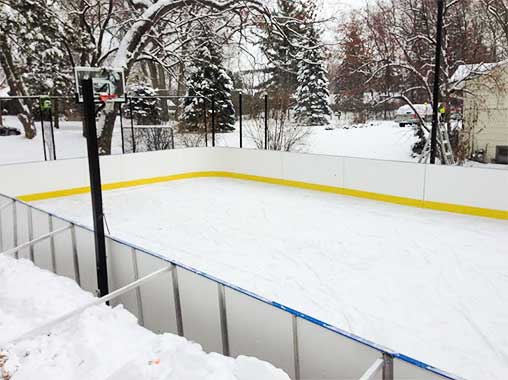 FREE U.S. Shipping

(Additional shipping charges may apply)
D1 Rink Liners are made from heavy 6 mil tri-layer with ripstop reinforcements to prevent tearing or zippering. All D1 Rink Liners are hand-cut and available in 24, 32, 40, 50, 60 and 65 foot widths. Custom widths of 80, 100 and 120 feet are available and may be cut to any length in 5 foot increments.
We can provide any size to fit your desired area!

Please call us toll free at 855-355-3131 or e-mail sales@d1backyardrinks.com to discuss your project.  We look forward to hearing from you!